Well...as you're reading this, I'm wheel's up over the east coast, winging it down to Louisville, Kentucky until Wednesday morning and then it's off to San Francisco, California. So, from 90 degrees to 65 in the course of a week. How does one prepare for travel like this?
First off, why Louisville, you may ask? In the continuation of research for my
GHOST HUNTRESS
series coming out in May 2009, I like to go on as many ghost investigations as I can. This time, we're headed to
Waverly Hills Sanitarium
, thanks to
Darkness Radio
.
Waverly Hills was the home to thousands of tuberculosis patients from 1926 until it closed in 1961. According to records, some 63,000 people died here over the years and investigators are known to get some CRAZY evidence while lurking the halls and floors. It's all in the name of research!
From there, we head to the
Romance Writers of America National Conference
in San Francisco. I'm very excited because not only do I get to hand with my fellow Buzz girls, I'm participating in the
literacy signing
for the first time. Whooohooo!! Funny, in 2004, I met
Rachel Gibson
at the signing and said to her, "One day, I'll be sitting next to you." And I am! If you're coming to the conference, please stop by and visit and get some books.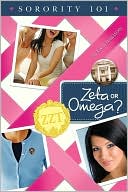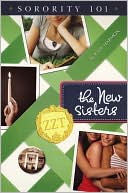 But in preparating for these trips, there's so much to do. There's stopping the mail and getting everything settled at work. There's laundry and dry cleaning. Figuring out what goes to Louisville and what goes to San Fran. What shoes do I take? Do I have time for a pedicure?
And speaking of pedicures...have you seen this? Wicked crazy, eh? I don't know what I think of it. It's from my old neck of the woods, Northern Virgina/DC area:
Also, during all of this, I'm working hard every day writing the second book in the GHOST HUNTRESS series, THE GUIDANCE. My editor is very anxious to read it, so I'm doing some major writing any spare minute I can grab. (BTW, I've seen the first comp of the cover and WHOA!!! Lovin' it! As soon as I have the final, I'll post it here.)
But I can't wait. What's more fun than ghost hunting, followed by a conference with (almost) all of your best writing friends? (Many will be missed this year...) And, if you're at the conference and you see me, please introduce yourself. I'd love to see you at the signing or at one of my two workshops that I'm doing:
Thursday, July 31

3:15-4:15 p.m. -
Building Buzz in YA (CAREER) — Tera Childs, Heather Davis, Simone, Elkeles, Marley Gibson, and Dona Sarkar-Mishra
The Buzz girls—authors of teen romances and the Books, Boys, Buzz... blog—dish on everything from deciphering who exactly is the teen audience today, how to use the Internet, and other ways to market young-adult books.
Thursday, July 31
4:30-5:30 p.m. -
Gossip Girls (CAREER) – Marley Gibson and Elaine Spencer
What really goes on when working with an agent? Author Marley Gibson and agent Elaine Spencer dish the dirt and give behind-the-scenes info on having a successful agent-author relationship.

How do you prepare for a trip? Safe travels to everyone!
Hugs,
Marley = )

SORORITY 101: Zeta or Omega? (Available Now! Puffin Books)
SORORITY 101: The New Sisters (Available Now! Puffin Books)
GHOST HUNTRESS SERIES (Coming May 2009, Houghton Mifflin)